ソースと実行展
Source and Execution Exhibition
中ザワヒデキ Hideki Nakazawa
Japanese & English | Home J E | Encodeing: UTF-8
---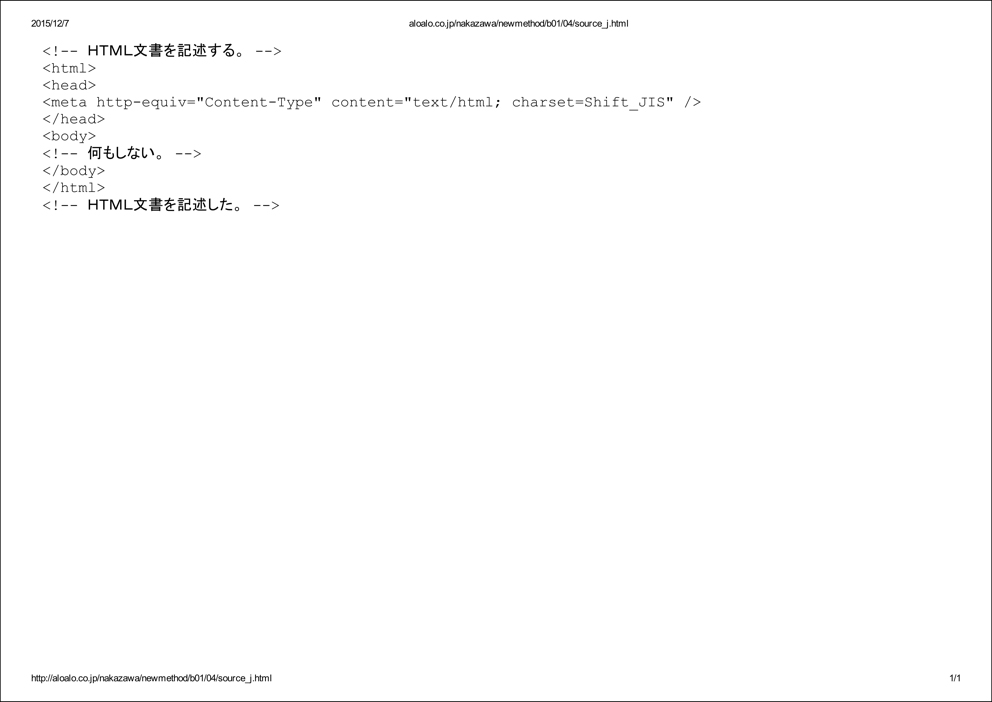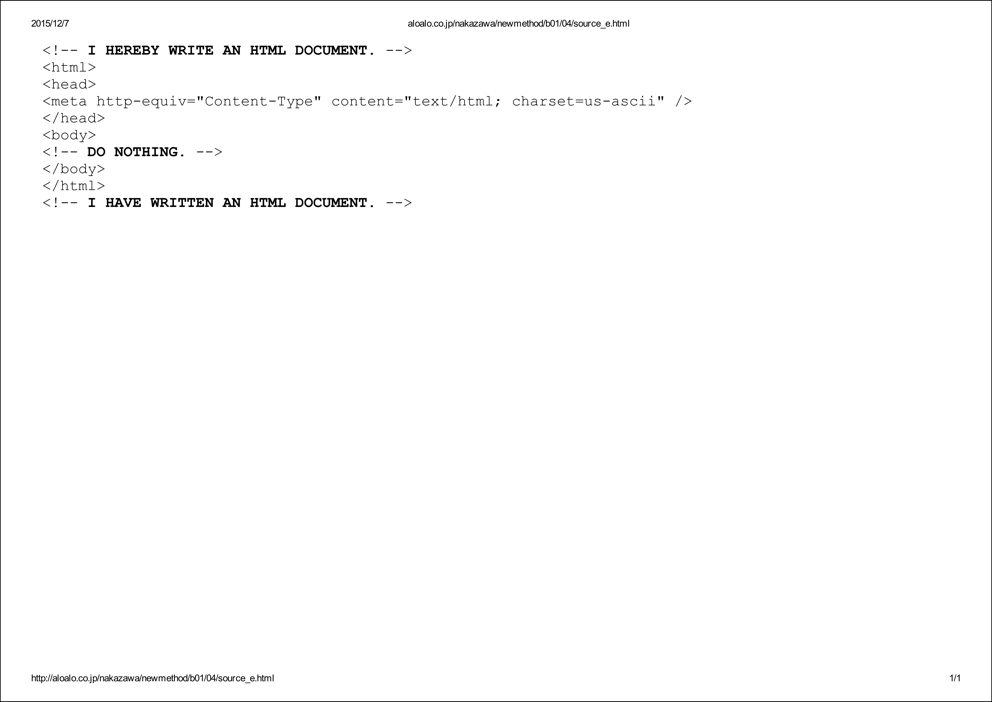 ソースと実行第四番 http://aloalo.co.jp/nakazawa/newmethod/b01/04/j.html
Source and Execution No. 4 http://aloalo.co.jp/nakazawa/newmethod/b01/04/e.html
中ザワヒデキ展「ソースと実行」
2016年2月10日(水)-3月21日(月・休) NADiff Gallery
同時開催:中ザワヒデキ「方法絵画小品展」NADiff Window Gallery
東京都写真美術館・第8回恵比寿映像祭地域連携プログラム参加企画
協力:Gallery Cellar/アートダイバー
http://www.nadiff.com/gallery/nakazawahideki.html
Hideki Nakazawa Exhibition "Source and Execution"
Feb 10 - Mar 21, 2016 at NADiff Gallery (Tokyo)
Concurrent Exhibition: "Hideki Nakazawa Method Painting Small Exhibition" at NADiff Window Gallery
Partnership Program of Yebisu International Festival for Arts & Alternative Visions 2016
Thanks to Gallery Cellar and Art Diver
http://aloalo.co.jp/nakazawa/2016/0223nadiff_e.html
作品 Works [2010-2012]
展覧会 Exhibition [2016]
案内状 Direct Mail [2016]
配信 Distribution [yyyy-mm-dd]
ナディッフ・メールニュース NADiff Mail News
雑記帳 Notebook
文献研究 Literature Studies
ラウンジトーク Lounge Talk
Facebook
Twitter
Togetter
YouTube
外部サイト Other Websites
---
2016-03-19
- 3月21日の[CLOSING TALK]に、ゲストとして美術評論家の千葉成夫さんをお迎えすることが決まりました。
https://twitter.com/NADiff_apart/status/708646525803442176 (Japanese)
これを承けて3月14日にNADiffの公式サイトが更新され、本日、上記日本語ミラーサイトならびに非公式英訳サイトを更新しました。
- It has been arranged that Mr. Shigeo Chiba, art critic will join the Closing Talk on March 21 as a guest speaker.Official website in Japanese by NADiff has been updated on March 14. Today I updated the mirror website in Japanese and the unofficial website in English.

- 3月17日に配信されたナディッフ・メールニュースを追加しました。
- Added NADiff Mail News distributed on March 17.

- Facebook, Twitter, Togetter, Youtubeを更新しました。
- Updated the items Facebook, Twitter, Togetter and Youtube.
2016-03-03
- 本頁作成。
- Uploaded this page.
---