Talk in Berlin, London and Paris
---
Dear All,

Talk events on my new book "Art History Japan: 1945-2014" written
in English and Japanese will be held in Berlin, London and Paris.
Topic 1: art history written by an artist
Topic 2: historical cycles (avant-garde to anti-art to diversity)
Come and witness today's true radicalism if you are in the city!

"Art History Japan: 1945-2014" by Hideki Nakazawa
http://artdiver.moo.jp/dx/?p=37


(1) Talk in Berlin

Book Launching Party with the author:
"ART HISTORY JAPAN: 1945-2014"
Written by Hideki Nakazawa

Date: Tuesday 20th January, 7-9pm
Venue: TS art projects
Oranienburger Straße 45, 10117 Berlin, Germany
Admission: Free (No Registration)
Information: https://www.facebook.com/events/405089689657925/
Language: English

Courtesy of Gallery Cellar and Art Diver
Coordinated by Shinya Watanabe


(2) Talk in London

Contemporary Art History: Japan
A Book Talk by Hideki Nakazawa
with Adrian Favell, Kiyoko Mitsuyama-Wdowiak and Kristin Surak

Date: Monday 26th January, 7-9pm
Venue: Brunei Gallery, Room B102,
School of Oriental and African Studies, University of London
Thornhaugh Street, Russell Square, London WC1H 0XG, U.K.
Admission: Free but Advance Registration Compulsory with
Japan Foundation, London
Information: http://www.jpf.org.uk/whatson.php#733
Registration: event@jpf.org.uk
Language: English

Sponsored by Japan Foundation, London, SOAS & a LTERNATE f UTURES
Courtesy of Gallery Cellar and Art Diver
Coordinated by Adrian Favell and Kristin Surak


(3) Talk in Paris

Contemporary Art History: Japan
A Book Talk by Hideki Nakazawa
with Michael Lucken, Sophie Cavaliero and Adrian Favell

Date: Wednesday 28th January, 6-8pm
Venue: Institut National des Langues et Civilisations Orientales
Room A5, INALCO, 65 rue des Grands Moulins, 75013 Paris, France
Admission: Free (No Registration)
Language: English

Sponsored by INALCO, with thanks to the Maison de la Culture du
Japon à Paris and Sophie Cavaliero
Courtesy of Gallery Cellar and Art Diver
Coordinated by Adrian Favell and Michael Lucken

Information for the talks in London and Paris by Adrian Favell:
http://adrianfavell.tumblr.com/post/108068392484/hideki-nakazawa-talks-in-london-and-paris


I will also stop at the "HETA-UMA" exhibition at MIAM in Sète and
the "Mangaro" at Friche in Marseille, both featuring important art
movement in 1980s' Japan. (See chapter 5 in my book.)

Sorry for the multipostings.

Best wishes,
Hideki Nakazawa
http://aloalo.co.jp/nakazawa/

---
2015-09-29
- The above url to link to the Talk in London had been moved to the archive page. Keith Wittle kindly uploaded the podcast.
http://www.jpf.org.uk/whatson.archived.php#733
http://adrianfavell.tumblr.com/post/124059457724/hideki-nakazawa-talk-podcast
http://keithwhittle.org/blog/contemporary-art-history-japan-a-book-talk-by-hideki-nakazawa/
2015-03-13
- This is the pdf of the Powerpoint file used at the talk in Paris (with the notes for the lecturer / in poor image quality).
http://aloalo.co.jp/nakazawa/2015/03b.pdf (4.4MB)
2015-02-13
- Thank you for coming to those who came to one of my book talk events in Europe! The tour was really fruitful in many sense. Special thanks to Shinya Watanabe and Tore Suessbier in Berlin, to Adrian Favell and Kristin Surak in London, and to Adrian Favell and Michael Lucken in Paris. Click it.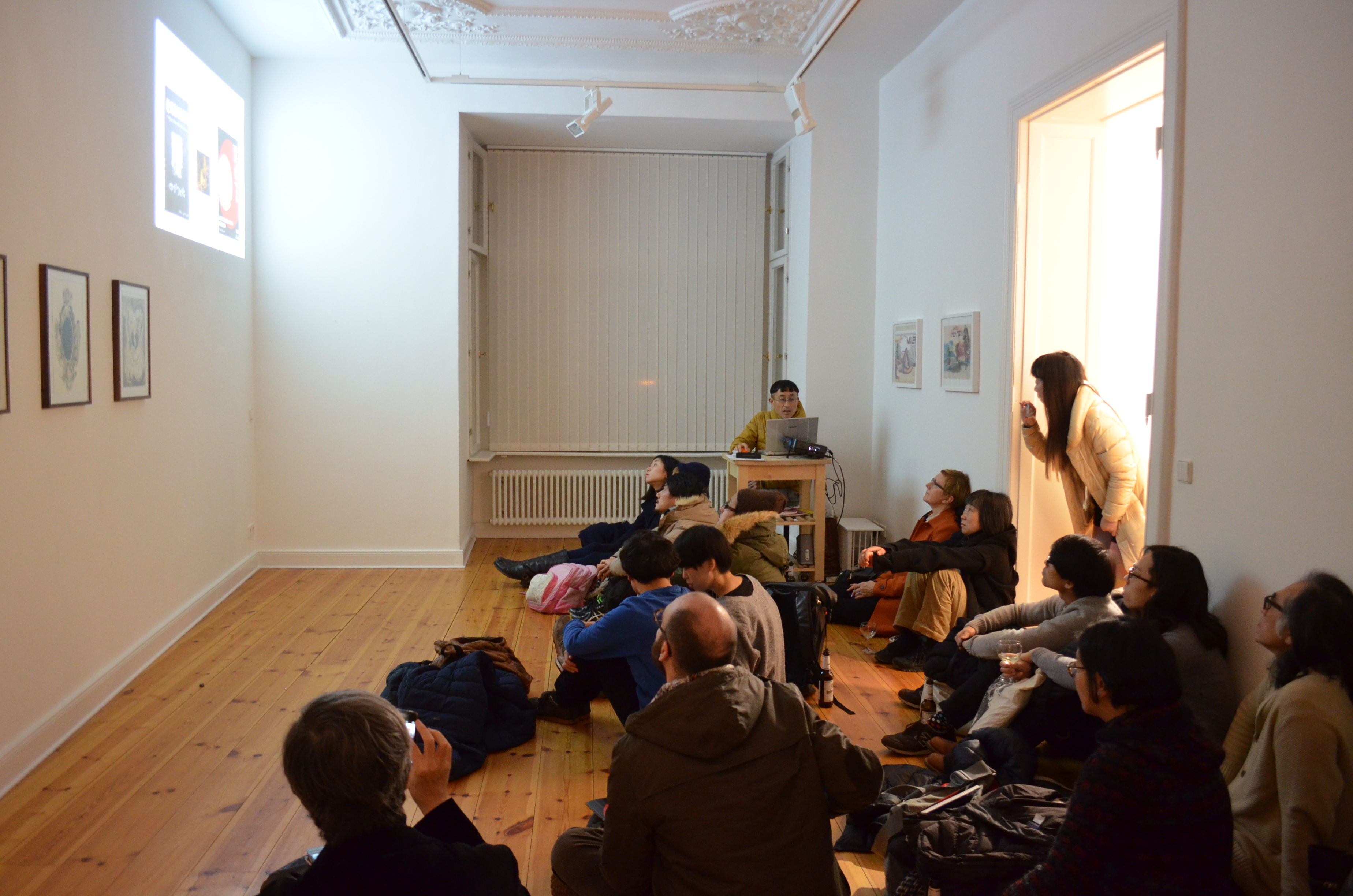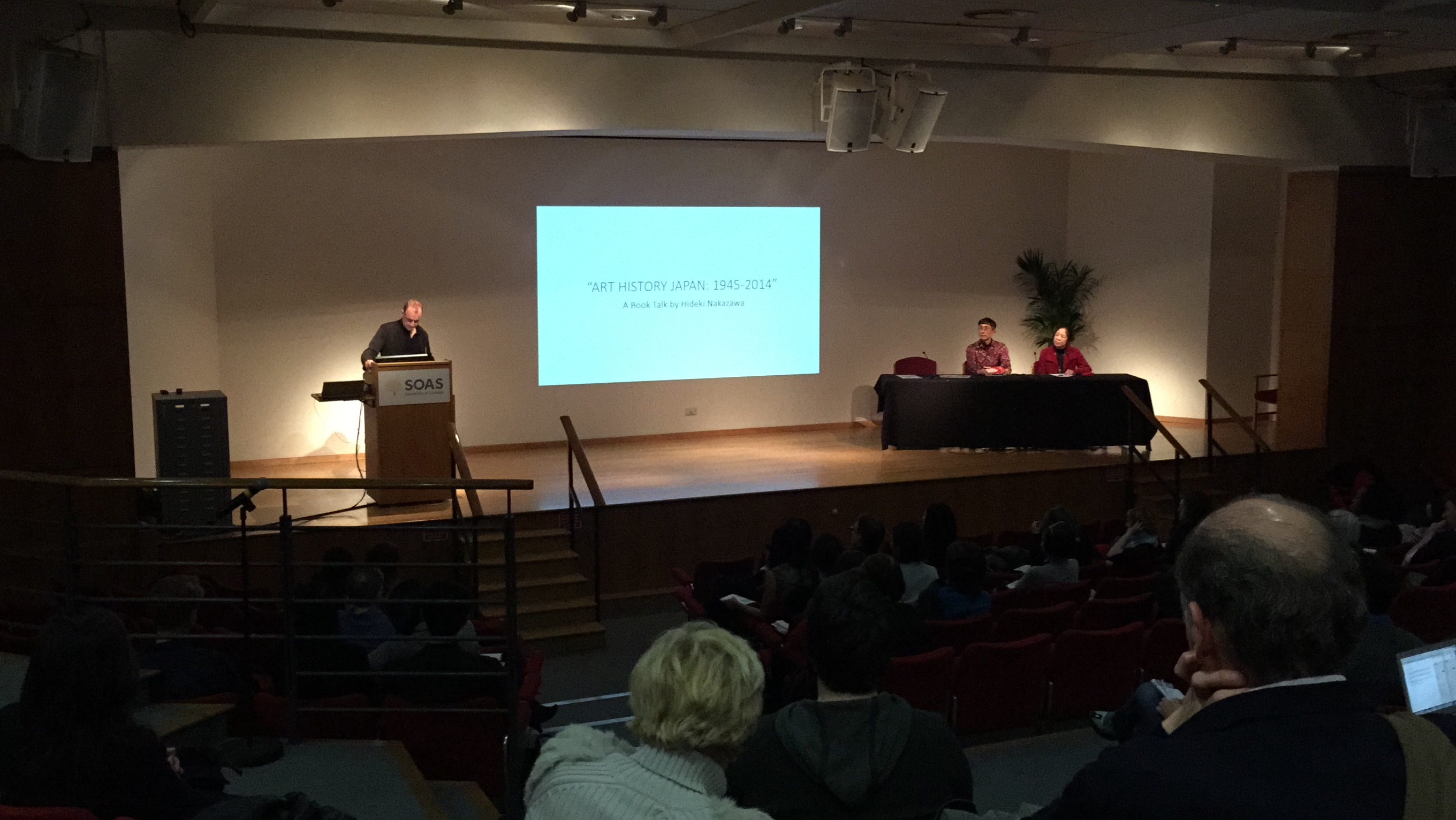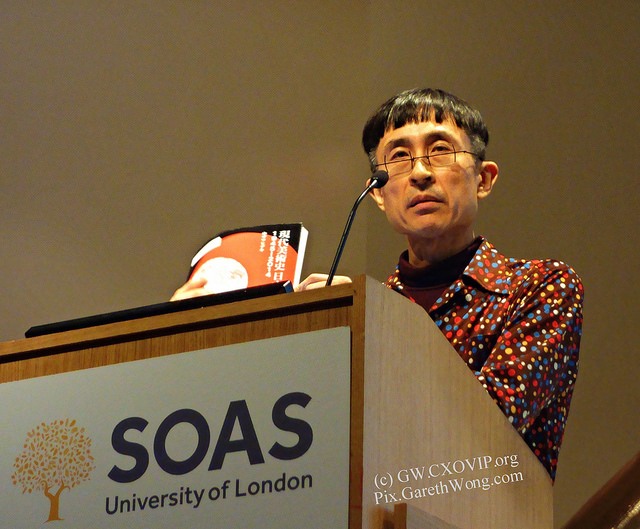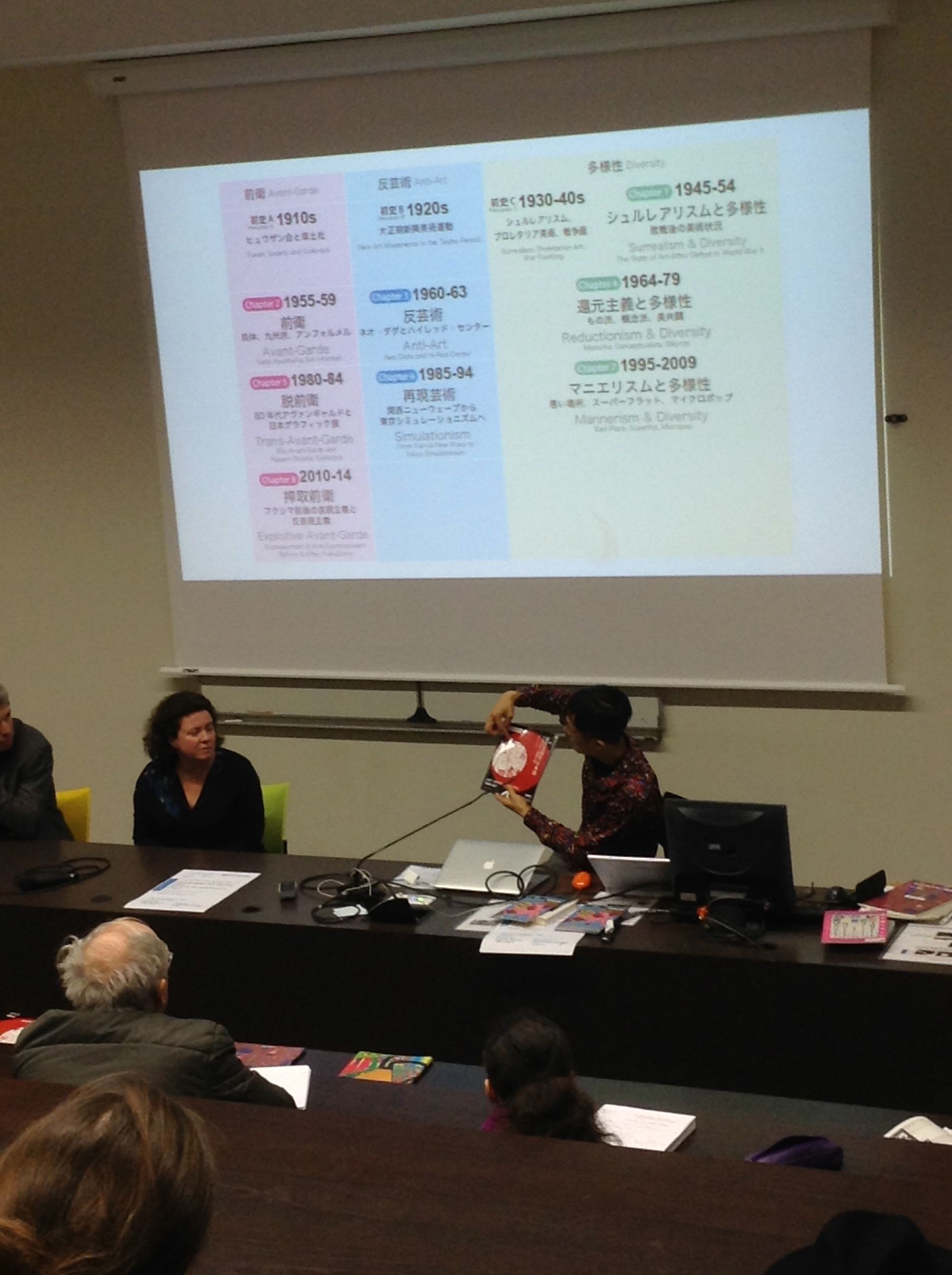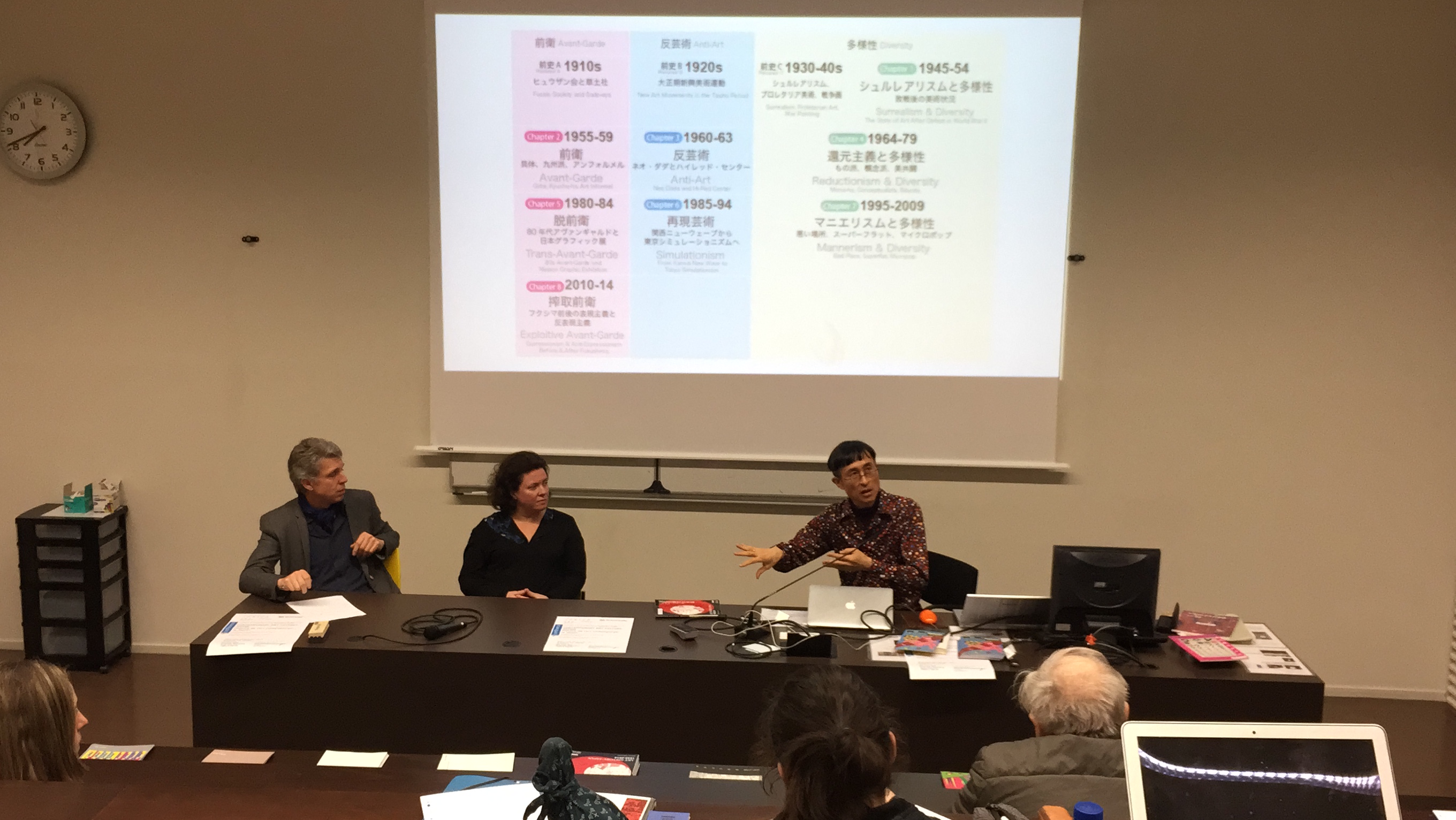 2015-01-20
- Latest article and the pdf on the talk in Paris: http://www.inalco.fr/evenement/contemporary-art-history-japan http://www.inalco.fr/sites/default/files/asset/document/m.lucken_28-01-2015.pdf
- Latest article on the talk in London: http://www.theeast.org/?p=224452
- PDF for the talk in London: http://aloalo.co.jp/nakazawa/2015/01q.pdf
2015-01-19
- Multiposted the above email in English to English speakers. Multiposted email in Japanese to Japanese speakers.
- This site is made in person by Hideki Nakazawa. See also "Notebook."
- Make contact with Gallery Cellar for Nakazawa's works and others. Email to info@gallerycellar.jp including CC to nakazawa@aloalo.co.jp .
---